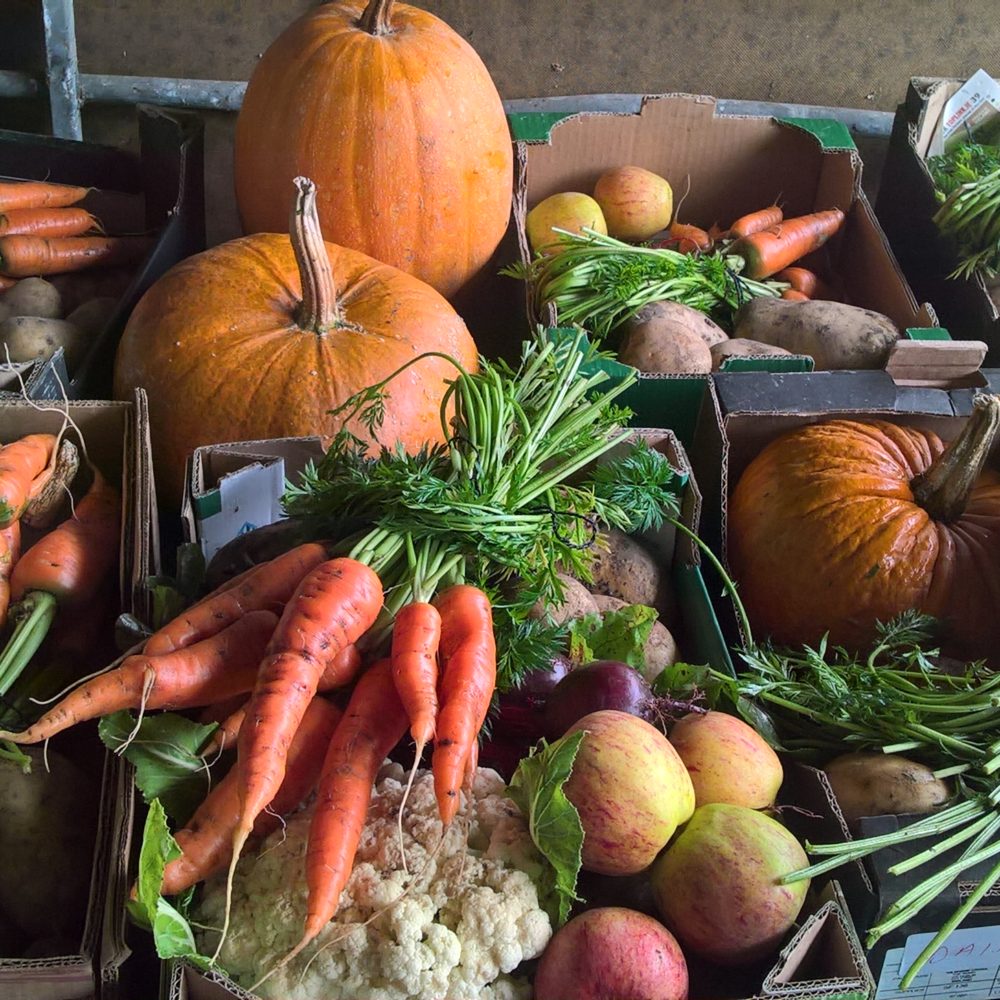 All the benefits of your own personal allotment, but without the digging!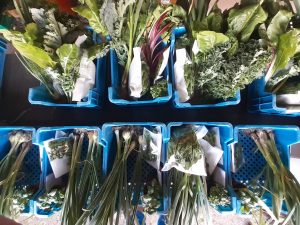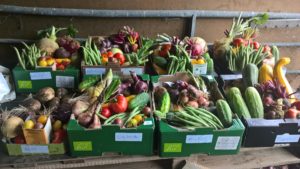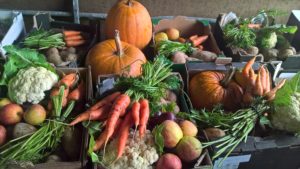 Charis Garden offers a weekly share of everything our garden grows from April through to the end of October.
What to Expect from a Charis Garden Share
We grow organically. No synthetic herbicides or pesticides, with a strict emphasis on nurturing soil health.
We are small-scale and low-tech. We manage weeds with mulch and an indispensable garden hoe. Slow hands and careful nurture: these are the ingredients of our stock-in-trade.
Our crops are harvested fresh and do not linger in storage. Our salad and herb bags are made of compostable, plant-based materials. Pop them in your brown bin if you have one or, alternatively, re-use.
We work in tandem with nature. Storms hit. Pests strike. Crops fail. This can be reflected in our seasonal yields. But where there is scarcity, there will be a glut to balance the scales.
We can only grow what our Irish climate permits. No citrus and no imports.
We provide a seasonal journey.
The way will diverge from the polished predictability of the supermarket aisles. Instead of trolleys, strip-lights and cling-wrapped greens, anticipate the smell of soil, the ooze of health, the rich textures of fresh-picked veg.
Our Seasonal Menu
Mid-Spring is The Hungry Gap and that is where we start. We supplement our early yields with crops grown by Nick Cullen, an organic farmer based in Kilcullen. The early greens of April/May will increase to the colourful variety of our abundant Summer and Autumn crops.
The menu changes as the season progresses. We understand there may be crops in your box that you are not wild about, and others you cannot get enough of. A quality crop means fresh flavour. It may be that a Charis Cabbage is not cabbage as you know it!
Customer feedback testifies to this.
People have told us things like; 'My son never ate onions, until he tried yours!' and; 'I never knew kale could taste this good!'
The following is an approximation of our Seasonal Menu:
April –May – June – July: green garlic, mini turnip, rhubarb, spinach, chard, carrots, onions, garlic, mixed leaf salad, kohlrabi, sugar snap peas, beetroot, cabbage, broccoli, Romanesco, bulb fennel, French beans, coriander, basil and early potatoes.
August – September – October: French beans, runner beans, mixed berries, leeks, cabbage, carrots, beetroot, scallions, garlic, onions, mixed leaf salad, head lettuce, coriander, basil, kale, potatoes, leeks, tomatoes, aubergine, cucumber, pumpkin, squash, artichokes, peppers and mange tout.
Share Options
10 Euro share (A mini smorgasbord for the single householder)
15 Euro share (A feast for a couple, but will stretch to feed a picky toddler or two)
20 Euro share (A veg-fest for the whole family, or for anyone who loves a weekly windfall of joy)
Payment Options
Weekly Payment: Pay for your boxes one at a time, via a weekly online standing order.
Monthly Payment: Some find weekly payment unsuitable. If that's you, a monthly standing order may be preferred. Pay for your boxes four at a time.
Full Season Share: Alternatively, you might choose to pay for all of your boxes in one go with an up-front lump sum payment. Opt in, and we'll give you the final box of the season free of charge.
Pick-up Options
Option 1: Pick up @ The Veg Shed on site in Ballyadams.
Come anytime between 7.00pm Thursday and 12 noon Friday.
Option 2: Pick up @ O'Brien's Pub & Grocer, Emily Square, Athy.
Get In Touch 
Call/text/Whatsapp us on 086 8894359 or email gardencharis@gmail.com. Leave your name, contact details and your preferred weekly share. We will supply our business account details to organise payment. 
Please register interest before Saint Patrick's Day, March 17th.
Now sit back and await the harvest. 
All the benefits of your own personal allotment, but without the digging!