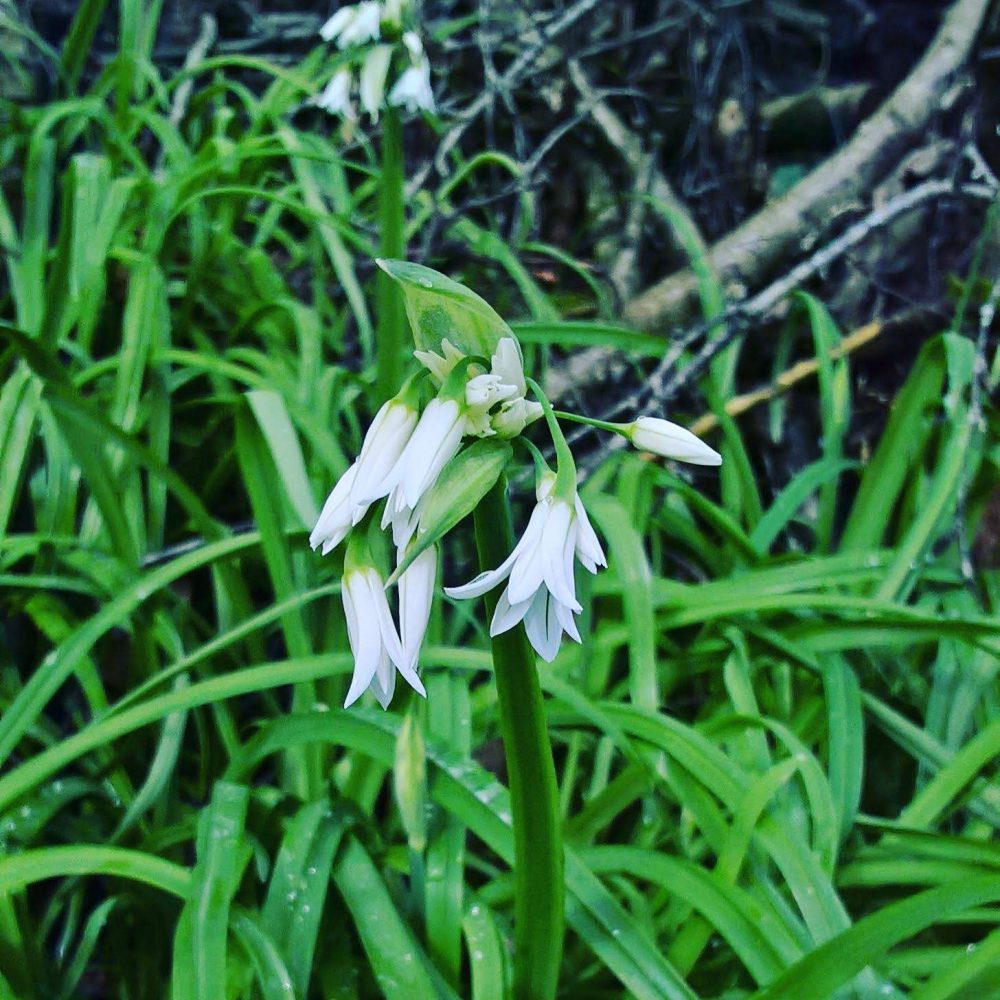 "Spring is for those who are willing to risk growing again" 
I first heard this quote in the context of my Dramatherapy training. An apt metaphor for an emerging season of healing and hope when a winter of darkness has taken hold of life.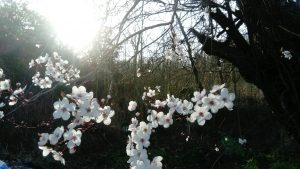 In the garden however, winter has been a time of rest, relief and reflection. Signs of Spring bring a skittish feeling of excitement and nerves at embarking on a second season of growing and sharing crops. February brings a 'this time last year' mentality of nostalgia, satisfaction and realistic growth plans. A photo of the garden in mid February last year shows a barren wasteland without bed or polytunnel.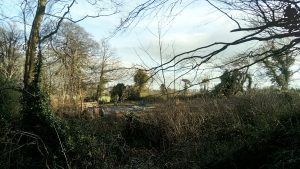 When Jeremy sows the first seeds of 2020 on February 7th, he recalls that this action is completed exactly a month earlier than last year. It feels like such momentous progress to be starting so much 'ahead' of ourselves this time round.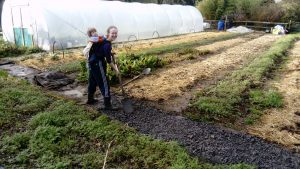 Yet the newness of Spring brings fears alongside hopes. Growth shunts us out of Winter rest and reflective ideas into questioning and action. Are we ready? Have we done enough? Will the harvest be plentiful? Growth breeds questions.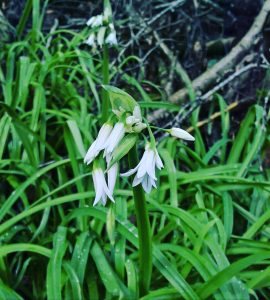 We watch the snowdrops raise their white heads in January grass. The defiant blades of daffodil follow up with the call of Spring. Their bulbs burgeoning with anticipation until they can't hold their yellow glory inside any longer. 
It has come.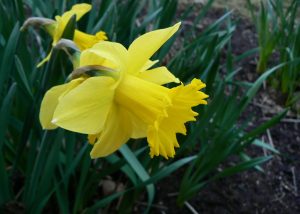 Reports from the garden of seeds germinating. Each seed on a journey through dark soil towards light. Each one heralding a story of future food.
As we look at the array of green shoots popping up in trays we receive replies from those interested in sharing in the garden crop this year. These tender sprouts will become food for families, nourishing and inspiring connections around kitchen tables.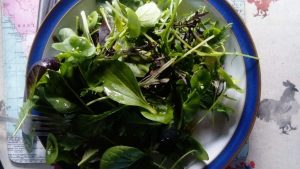 At the end of January, our own kitchen table expands as we welcome a family from Germany with two young children to come live and work with us at Charis Garden for one month.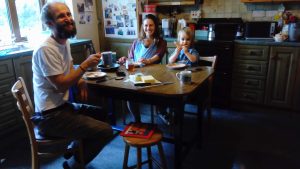 This invites the risk and growth associated with Spring. Sharing space and time with another family has real challenges and new joys. Thankfully the Schön family are true to the meaning of their name and fill the space with beauty and grace…along with hard work and the scent of freshly baked sourdough bread. As always when we open this space to people we see something of the vision we hope to create here reflected back to us. As Nadine scrapes moss in the yard she comments; "It is so good for us to be here, working with our hands, it feels so good to do physical work like this!"